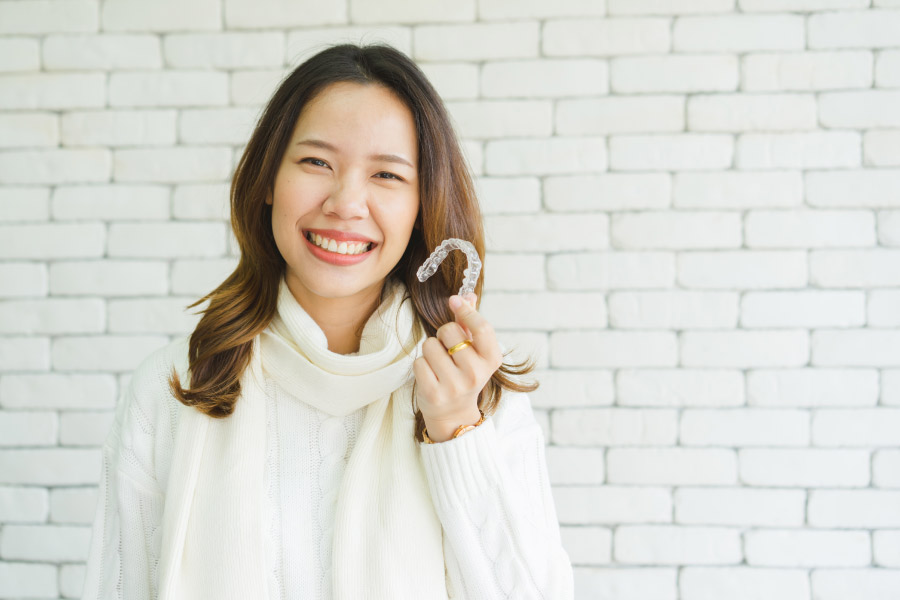 If you want to straighten your teeth, there are two main routes you can go: braces or Invisalign®. The former has been a trusted orthodontic treatment for decades, and the latter is a more modern option that tackles teeth-straightening in an entirely different way. So which to choose? Here are three reasons why Invisalign could be right for you.
You Want Straighter Teeth
Invisalign is worth considering for anyone who is dealing with crooked, gapped, or misaligned teeth. With this treatment, you get a series of custom-made, plastic aligners that you wear in order to slowly and gently push your teeth into straighter positions. Invisalign is popular with patients of all ages, but adults in particular often choose this method over traditional metal braces.
You Want to Avoid the Visibility of Braces
The biggest reason people choose Invisalign is that it offers a way to straighten their teeth that's far less visible than conventional braces. Invisalign trays are clear and tightly fit around your teeth, so they aren't as noticeable. You could be wearing them all day and people may not even see that you have them on!
You Want Something That Doesn't Interfere Too Much With Your Daily Life
Aside from their subtle appearance, Invisalign aligners can be taken in and out. That means that you don't have to learn a whole new way to clean your teeth properly. Additionally, you can continue eating all the normal foods you enjoy since there won't be any interference with the hardware. Aligners are also more comfortable than metal brackets for several reasons. They don't dig into your cheeks and switching to a new set of trays generally causes less discomfort than getting metal brackets tightened.
Invisalign Clear Aligners in Prairie Village
If you're thinking that Invisalign might be right for you or a member of your family, we invite you to schedule an in-person consultation at Chaney Dental. As providers of Invisalign treatment, our friendly team would be happy to explain what the treatment schedule would be like and what you can expect overall. We're always there for your oral health questions!