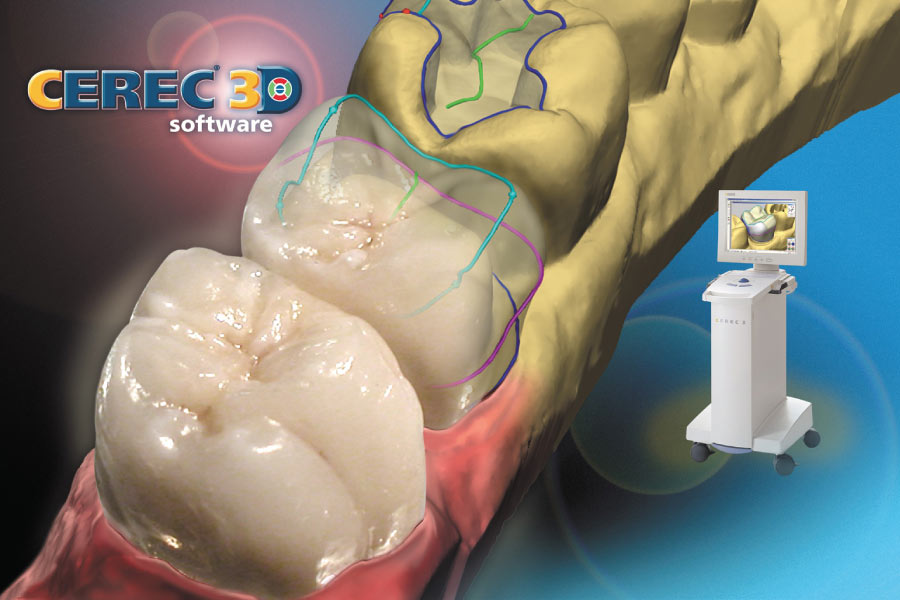 CEREC technology is changing the way people receive dental crowns, making the procedure more efficient and convenient. Chaney Dental provides same-day CEREC crowns at our Prairie Village office. Are you interested in the CEREC crown process or wondering about its benefits? Here's a quick walkthrough of the one-day crown procedure.
Examination & Preparation
This initial step isn't necessarily any different than the first step with traditional dental crowns. Dr. Chaney will perform an oral exam, take any necessary X-rays, and prepare your tooth. By preparing your tooth, we mean filing it down so that the coming dental crown can fit snugly on top and not affect your bite.
Digital Impressions & Model
Next, we take digital impressions of your teeth. This new technology makes the process much more pleasant since there's no goopy material in a mold that makes you want to gag. The digital pictures go to our computer to create a digital design of your dental crown. The CEREC software lets us make a virtual model of your unique restoration!
On-Site Milling & Manufacturing
This step is really the distinguishing feature of the CEREC system. Normally, we'd have to work with an off-site lab to get your crown made. This usually would involve waiting a couple of weeks to get your restoration. With CEREC, we can physically create your crown on the spot with its built-in milling and manufacturing system. The digital design we made in the previous step becomes a durable, tooth-colored crown which has been milled to specifications especially for you.
Placement & Adjustment
Once the crown is manufactured, we place it immediately on your tooth. If necessary, we can also make any adjustments to ensure a proper fit. When the procedure is complete, you'll have a dental crown that looks and feels natural–all in just one visit!
Same-Day Crowns in Prairie Village, KS
If you have more specific questions about CEREC and whether it can help you, don't hesitate to ask us. The team at Chaney Dental will get you the answers you need to make a confident decision about your oral health. Call or email us today!