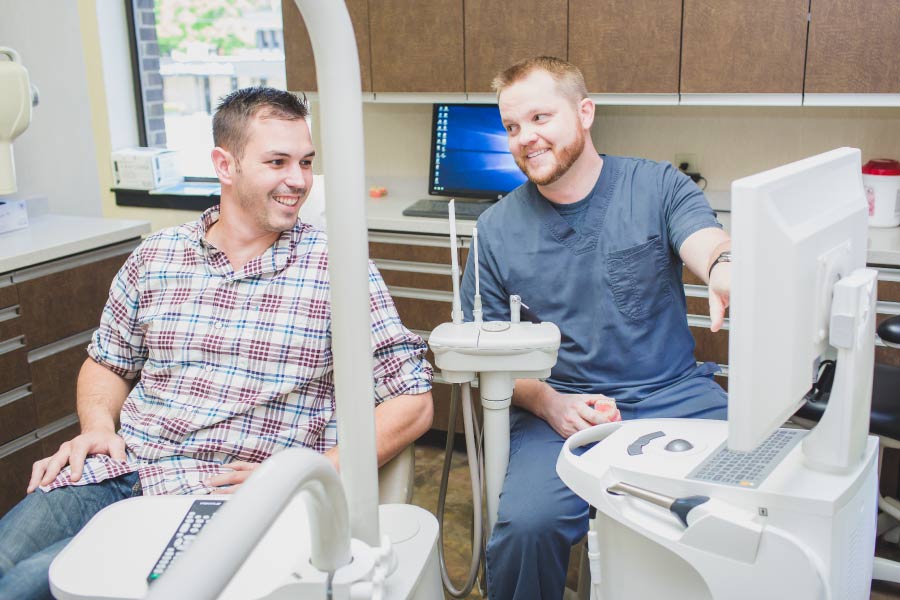 You wouldn't choose just any contractor to renovate your home or some random doctor to treat you. The same applies to choosing the right dentist. Finding a good fit is important for your oral health and peace of mind! How do you find the right practice? Here are some tips.
See What Services They Offer
Every dental office will offer the basics such as exams and cleanings, but beyond that they are not all the same. Can you get tooth-colored fillings, same-day crowns, tooth replacements, or Invisalign®? Will you be able to see the same dentist to get your wisdom teeth removed? Think about the treatments you might want in the future and see if the dentist offers them.
Check Out What Amenities & Technology Are Offered
It's rare for someone to enjoy going to the dentist, but it should be a comfortable experience. Does the office do its best to make patients feel at home? At Chaney Dental, we offer amenities like complimentary refreshments, Wi-Fi, TV, and blankets. Our desire to offer patients the best also extends to our technology. We use state-of-the-art advancements like intraoral cameras, Smile Preview software, and CEREC restorations.
Read About the Team
Learning more about an office's team can help you make a decision. You'll get a clearer idea about their education, experience, and approach to dentistry. You can also look up reviews and see what real patients are saying about a dentist and other team members!
Understand Your Financial Options
Before seeing a dentist, you should know your payment options. Do they take your insurance or offer an in-house membership plan? What about third-party financing like CareCredit? Chaney Dental works with both in-network and out-of-network insurance providers. A $295 annual membership is also available which includes two cleanings, exams and bitewing X-rays a year plus 20% off of additional treatments.
Make Chaney Dental Your Dental Home in Prairie Village, KS
If you're looking for a dentist in the Prairie Village area, please consider our office! We're proud to offer modern technology, adult and children's dentistry, and a welcoming environment. If you have questions about anything or want to book an appointment, please contact us today!