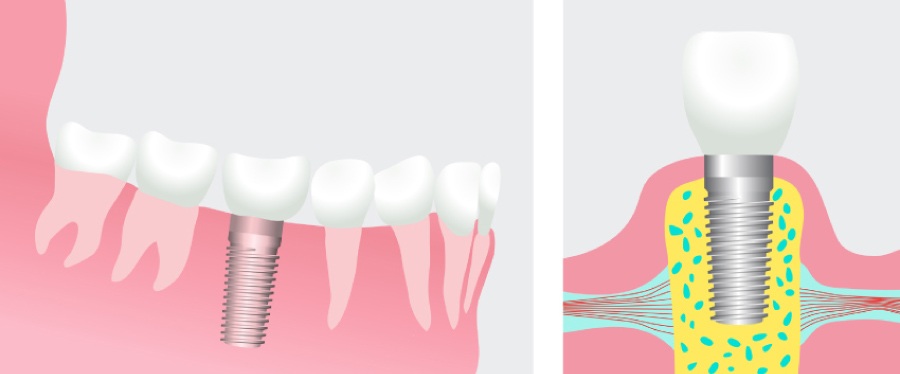 If you're missing teeth, then chances are you understand first-hand just how difficult it can be to complete everyday activities with gaps in your smile. You shouldn't have to adjust your life around your teeth! Dental implants can have a dramatic impact on your oral health and your quality of life. Keep reading to learn more about the amazing benefits of dental implants!
What Are Dental Implants?
You may have heard this term before but we want you to know just what it means. Dental implants are tiny titanium posts. They are designed to mimic natural tooth roots and are surgically placed into the jawbone where missing teeth once were. Implants are made from a biocompatible material, which means they permanently fuse with the bone over time. After the implants fuse with the bone, tooth restorations are attached at the gum line to complete the smile transformation.
Why Are Dental Implants Popular?
Dental implants offer a wide scope of benefits for patients missing anywhere from one tooth to many teeth. They are a revolutionary tooth replacement solution that can help patients get back to enjoying a fully functional smile. The benefits are numerous.
Boost smile confidence
Easy maintenance (brush & floss like normal)
Improved jawbone health
Natural-looking smile
More youthful-looking appearance
Permanent tooth replacement method
Tooth Restorations For Implants
One of the many perks of dental implants is that they can be used to replace one missing tooth or an entire set of teeth. Dr. Chaney can design custom, natural-looking tooth restorations to attach onto dental implants. No one will be able to see the metal dental implants below the gum line. Most people won't be able to tell that the restorations aren't real teeth! There are three types of implant-supported tooth restorations.
Dental Implants in Prairie Village, KS
Ready to replace your missing teeth and get back to a smile that shines just as bright as you? At Chaney Dental, we offer start-to-finish dental implant services. Contact our friendly team to schedule your dental implant consultation today!