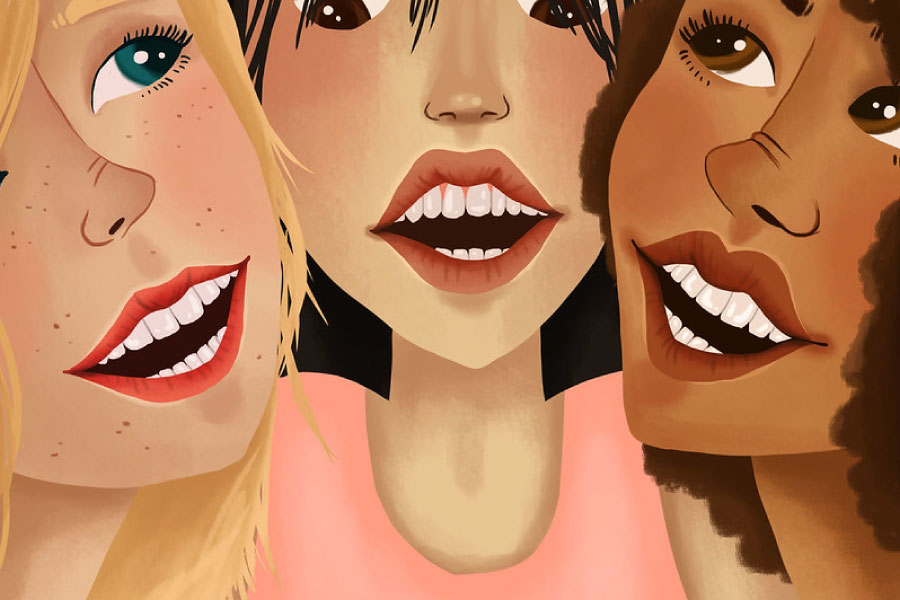 Are you happy with how your teeth look? Many people are dissatisfied with their smiles, so we offer both Lumineers and veneers. These thin, tooth-colored shells transform your smile's whole appearance! What are the differences between Lumineers and veneers?
What Are Lumineers?
Lumineers are very thin, tooth-colored shells made from Cerinate® porcelain. They're adhered to the front of your teeth, giving your smile an attractive, uniform look. We can use them to address deep stains, small chips, uneven teeth, and so on. We'll work together to pick the perfect shade. While Lumineers can't be whitened like natural teeth, they are more stain-resistant than your real teeth.
What Are Veneers?
Like Lumineers, veneers cover the front of your teeth and enhance your smile. They're made from thin porcelain shells. They're also resistant to stains, but you should maintain great oral hygiene to keep your veneers white and bright.
What's the Difference Between Lumineers & Veneers?
These two cosmetic treatments have one key difference. Before placing veneers, we shave off a tiny bit of your tooth enamel. This is so the veneers don't look bulky against your teeth. We can't undo this process, so veneers are a permanent treatment. When cared for, veneers can last 10-30 years before they need to be replaced.
Lumineers are thinner than veneers, so we don't need to remove any enamel. Their thinness does make them more vulnerable to damage, however. If you want to transform your smile but aren't sold on a permanent treatment, Lumineers are a good option.
Cosmetic Dentistry at Chaney Dental in Prairie Village, KS
Lumineers and veneers are both safe, effective cosmetic treatments that can give you the smile of your dreams! At your consultation, Dr. Chaney and the team will discuss your goals, make sure your oral health is in good shape, and go over the cost. If you have any questions right now or want to book an appointment, please contact us today!