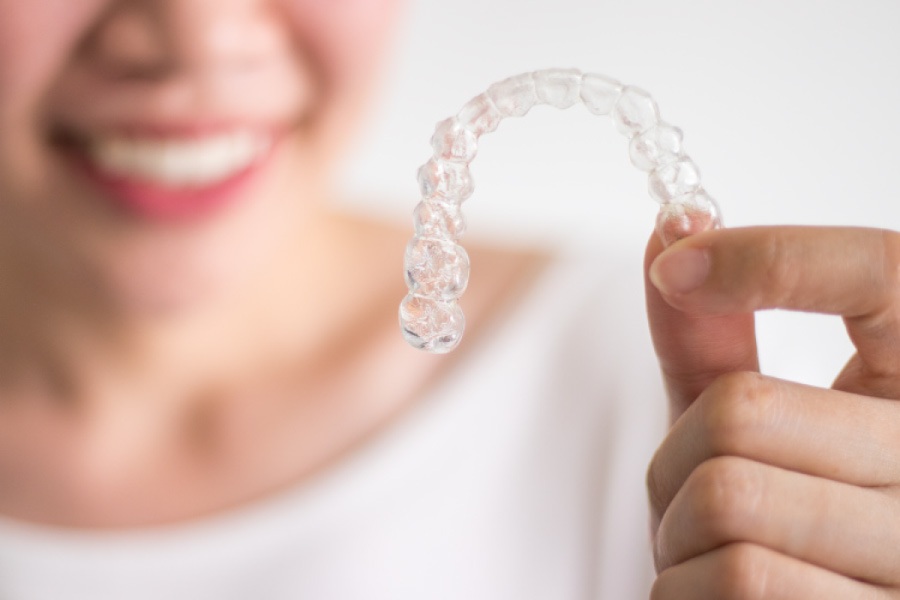 Our smiles are often linked closely with first impressions. We understand that sometimes both teens and adults alike aren't very eager to get traditional metal braces. Luckily, there are now clear alternatives to braces that allow patients to continue to smile with confidence while they correct their teeth alignment! Here's what you need to know about Invisalign® Clear Aligner Therapy and the main treatment differences between treatment for teens and adults.
What Is Invisalign?
Invisalign is a revolutionary clear orthodontic treatment. Transparent, smooth plastic aligners gently move teeth into their ideal positions. Invisalign is a powerful teeth-straightening solution. It can correct crooked teeth, gaps between teeth, and overbites. Because of the nearly invisible aligner trays, Invisalign is a sought after orthodontic option for patients who want a more subtle orthodontic experience!
Invisalign Teen vs Invisalign Adult
At the heart of the treatment, both Invisalign Teen and Invisalign Adult are nearly identical. However, there is one difference. Invisalign Teen has a small blue dot in the back of the aligners. It changes colors based on how many hours a teen wears the aligners. This helps hold teens accountable for wearing their aligners the correct amount of time. Invisalign Adult does not have this dot because adults are more likely to wear the aligners for the required hours.
Another benefit for both teens and adults is that retainers are built into the cost of your Invisalign treatment. Invisalign's Vivera retainers are used to ensure that your teeth don't shift back into their original space after you've completed treatment. We'll provide you with four sets of upper retainers and four sets of lower retainers so you don't have to stress in the event that you lose or misplace a pair.
Start Your Teeth Straightening Journey!
Are you interested in Invisalign for yourself or your teen? Our team at Chaney Dental is ready to answer your questions and get you started on your path to beautiful teeth. We love seeing how Invisalign positively impacts our patients' lives and builds their self-confidence. We also try to make Invisalign fit into your budget with a variety of payment options. Please contact our Prairie Village office to schedule an Invisalign consultation today!