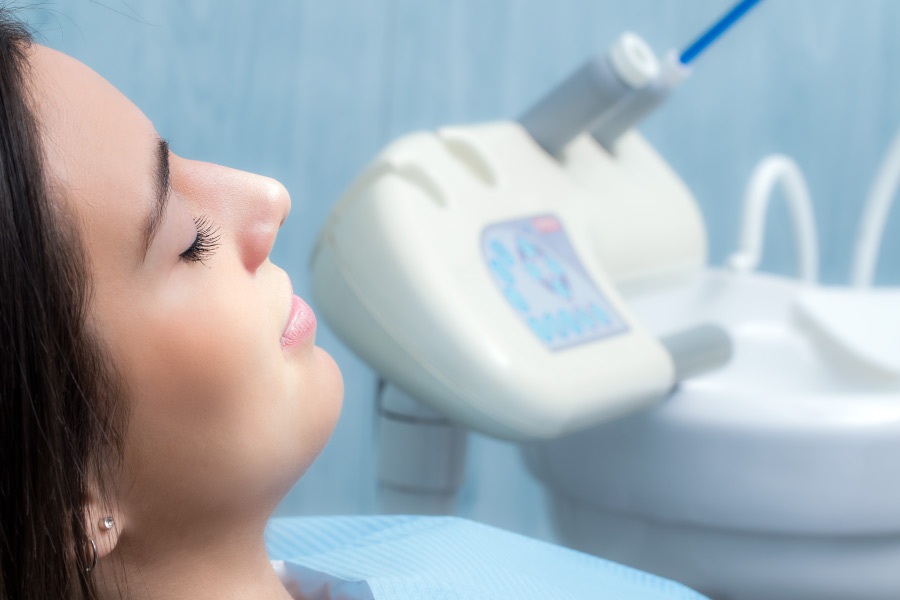 If you feel anxious about visiting the dentist's office, you're not alone. Some studies show that more than 60 percent of people experience some dental anxiety. However, letting your fear of the dentist keep you from getting regular dental care can increase your risk for developing serious dental issues. Today, Chaney Dental wants to share some ways that dental sedation can help with dental anxiety.
Oral Conscious Sedation Can Reduce Dental Anxiety
If your dental anxiety is keeping you from getting regular dental checkups and professional cleanings, oral conscious sedation can help. For many years, dentists have been using medications used for other types of anxiety to successfully help patients overcome dental anxiety. Our trained dental professionals will provide a prescription for medication to be taken before your appointment. The strength of the medication can be adjusted depending on the patient's needs. This can help you relax in the dental chair and ensure that you're comfortable throughout the procedure.
Oral Conscious Sedation Can Reduce Pain & Discomfort
In addition to reducing anxiety, sedation facilitates dental care in other ways. The medication inhibits pain signals throughout the body. This allows our team to complete your dental procedure while you're safe and comfortable. Even though you are awake throughout your procedure, it's possible that you won't remember it afterwards. You may also feel groggy for a few hours after your treatment. Because of this, it's important that you arrange for someone to drive you to and from your dental appointment.
Is Dental Sedation the Only Way to Reduce Dental Anxiety?
While sedation is a great option for many patients with dental anxiety, it's not the only solution. Sometimes mindfulness exercises, like breathing techniques and meditation, can help you feel more at ease. Other times, a distraction like listening to music or bringing a trusted friend can make you feel more relaxed during your dental appointment.
Comfortable Dentistry in Prairie Village
If you experience dental anxiety, our team at Chaney Dental wants to help. If you let us know in advance, we will do all we can to make the experience as comfortable as possible. To ask us any questions about dental sedation or to schedule your next appointment, call us today!