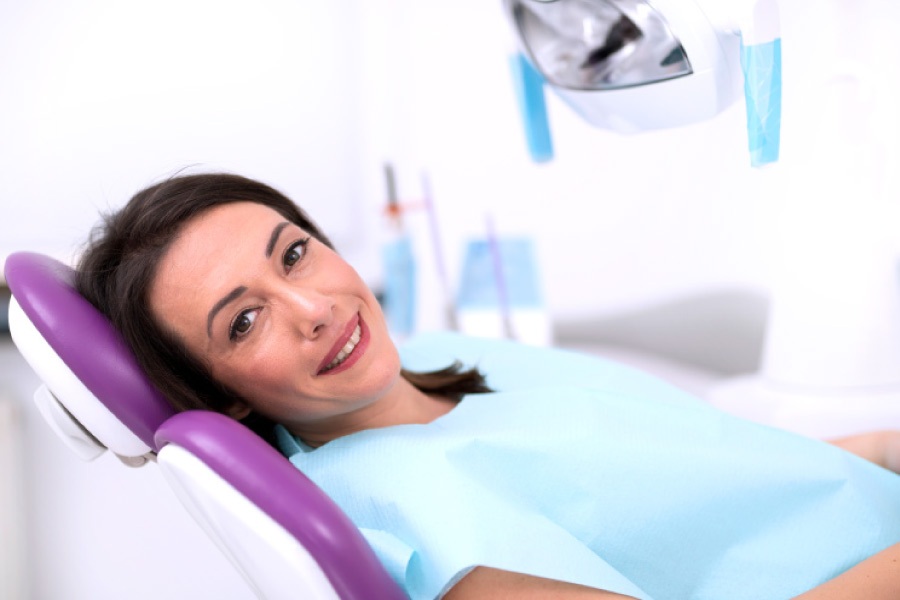 The team at Chaney Dental loves working in the dental industry, but we also know that for many people, dental visits and dental offices don't inspire the same positive feelings. Dental anxiety is a real thing, and a common one at that. The good news is that there are many different ways to handle these feelings of concern or worry so that you can still obtain the dental care you need to keep your smile healthy.
Communicate with Your Dentist
Dr. Chaney and your Prairie Village Dental team are on your side. We want you to feel comfortable expressing any concerns you have about dental visits. If it's a specific sound or a specific treatment that causes your dental anxiety, we may be able to provide an alternative or a work around that will make your treatment more comfortable. There's no judgment here! After all, our priorities are your health, safety, and comfort.
Take Advantage of Office Amenities
Many dental practices these days feel more like spas than they do clinics. For example, at our Prairie Village office, we have pillows and blankets for you to snuggle up with while getting treated. We also have TVs so you can watch your favorite show instead of focusing on whatever procedure we're working on. Come a little early and enjoy a soothing beverage so you'll feel less stressed and rushed before your visit.
Consider Dental Sedation
Many people associate dental sedation with extensive dental procedures or oral surgery, but it's also useful for those who are experiencing dental anxiety. Chaney Dental offers nitrous oxide to help our anxious patients feel calm and content. The sedation is safe and wears off immediately but it can help you sit through your treatment with ease.
Managing Dental Anxiety in Prairie Village, KS
If dental anxiety is getting in the way of your necessary dental care, contact us at Chaney Dental. Our team is here to help. We believe that everybody deserves to have a beautiful, healthy smile!