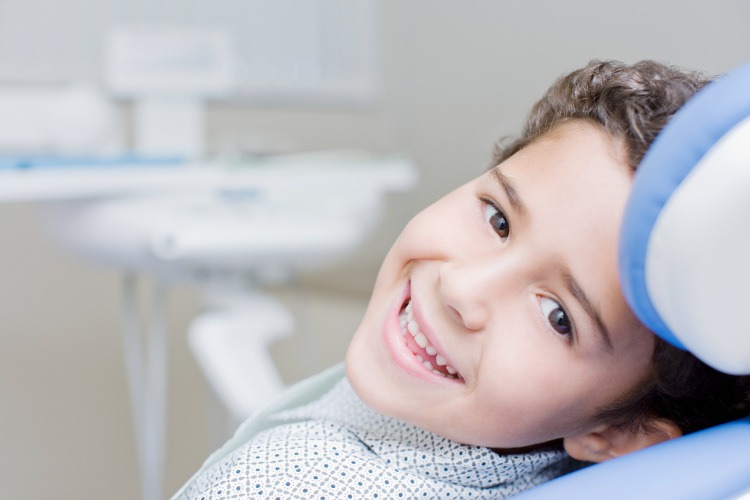 Children should visit the dentist every six months. That might sound like a lot, especially when your child might not have all of their primary teeth, but these regular visits can protect your child from bigger problems as they mature. The American Dental Association and the American Academy of Pediatric Dentistry recommend establishing a "dental home" for your child by their first birthday.
A Dental Home
What exactly is a "dental home"? This is the concept of establishing a continuous relationship between a dentist and a patient. The dentist will provide comprehensive oral care, including preventive services and regular monitoring of the patient's oral health. The dentist can anticipate any growth or developmental issues and provide guidance for the patient and parent. Education and counseling are also part of the dental home concept. On the other hand, the patient will be more comfortable visiting the dentist because regular visits provide familiarity. The child feels "at home" in the dentist office.
Regular Visits
Even though it might seem premature to take your child to the dentist when they get their first tooth or have their first birthday, there is compelling research to support it. A study in the journal Pediatrics reported that when children have their first dental visit before age one, their dental costs for the next five years will be 40 percent lower than for children who do not see a dentist before their first birthday. Regular visits every six months after this can continue to protect your child from serious dental issues because of prevention and early detection. Children with more cavities often have lower than ideal body weight and miss more school. As you can see, poor oral health can have far-reaching consequences.
What to Expect During Your Dental Visit
First off, you can expect your child to be cared for with a gentle approach. At Chaney Dental, we use kid-friendly terms to help your child understand why they should care about their oral health. We want them to look forward to their biannual visits. Professional cleanings, fluoride applications and sealants will help keep your child's teeth strong and free from cavities. If they are involved in sports, a custom athletic mouthguard can help protect their teeth from trauma. Maybe your child needs some instruction on a better brushing technique, or a pep talk on the importance of flossing. Maybe some counseling on the importance of limiting their candy consumption is needed. Our goal is to listen to your needs and provide support.
Make Chaney Dental Your Dental Home
Prevention really is the best medicine. Regular oral health exams are much easier than dealing with cavities or gum disease later on. Chaney Dental cares about your family's oral health and looks forward to seeing you for preventive care. If you haven't scheduled your appointment yet, it's easy. Give us a call or click the link below!