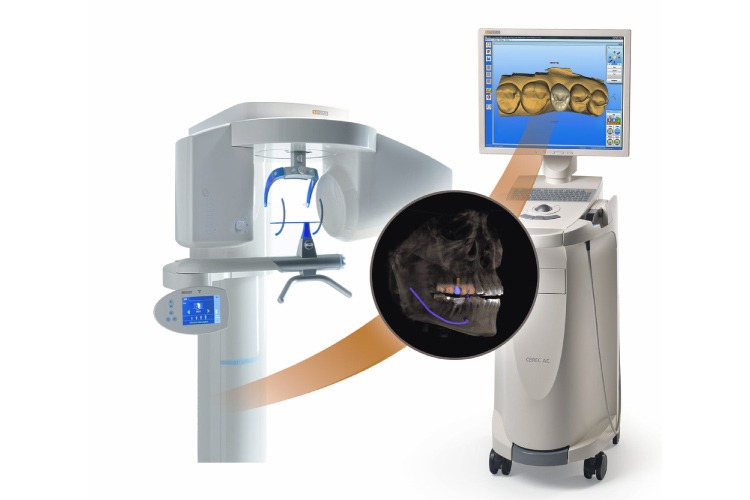 Curious about the latest in dental technology? Today on the blog, we're talking about state-of-the-art CEREC® crowns. Read on to learn more!
How Do CEREC Crowns Work?
CEREC machines offer some of the latest and greatest in dental technology and benefit any
patients needing a crown
. The process starts with 3D imaging. Images are captured by the machine and are then used to create a custom model for the crown that'll cap your tooth. The CEREC mill takes that model and creates the real thing in just 10-20 minutes. Once the crown is ready, the restoration will be permanently bonded to the tooth, and you'll be all set in just one visit.
Why CEREC Makes a Difference
Before the CEREC machine, receiving a crown would require multiple visits. That's because the information would be sent offsite to a lab where the crown would be produced. That added step would take weeks. Now, you can get a start-to-finish crown in just one quick visit. Another benefit? Digital images reduce waste, making the whole process cleaner, quicker, and more efficient.
Who Needs a Crown?
Wondering if a dental crown is in your future? Crowns are essentially just a cap used to protect the tooth beneath. But, they are custom made to achieve the look and feel of your natural teeth. They can be used to address a variety of different issues, including to protect a weak tooth, restore a broken or chipped tooth, support a large filling, keep a dental bridge in place, address misshapen or discolored teeth, and more.
Restorative Dentistry at Chaney Dental
We offer a range of solutions to address our patients' missing or damaged teeth here at Chaney Dental in Prairie Village, Kansas. If you have any dental issues that are affecting the way you feel, eat, speak, or smile, visit our office for a consultation. We offer flexible payment solutions so you'll soon be on your way to perfecting your smile.