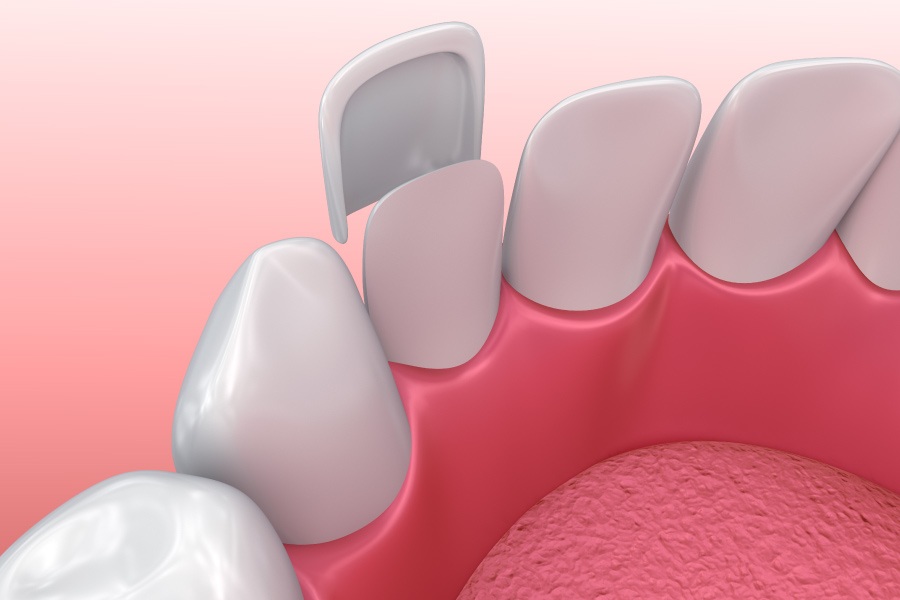 Dental veneers and Lumineers® are cosmetic dental treatments that can dramatically improve the appearance of your smile. These thin, custom-made shells are bonded to the front surface of your teeth to enhance their color, shape, and overall appearance. They are both stain-resistant and natural-looking.
The process of attaching a veneer involves removing a thin layer of enamel from the surface of your tooth and then bonding the veneer to its front. This is considered a permanent procedure. In contrast, Lumineers are thinner and require minimal prep so they do not need to be permanent.
You may be a good candidate for enhancing your smile with veneers or Lumineers if your smile has cosmetic imperfections and you have good dental health and hygiene habits.
Discoloration, Chips, and Minor Gaps
Veneers and Lumineers can cover up imperfections, such as small chips, stains, and streaks. They can hide severe tooth discoloration that cannot be resolved with teeth whitening treatments, and also create an illusion of straighter teeth by addressing small gaps and mild misalignment.
Good Dental Health and Hygiene Habits
Gum disease, tooth decay, and severe misalignment should be addressed before investing in cosmetic dentistry. You should also establish good oral health habits. For example, get in the habit of brushing your teeth twice a day for two minutes each time, flossing every day, visiting us for routine checkups, consuming a balanced diet, drinking plenty of water, and avoiding tobacco products.
Schedule Your Cosmetic Consultation!
Veneers and Lumineers can address an array of dental imperfections. Our dental team can help you determine which cosmetic treatment is the right fit for you or if you'd benefit from a restorative treatment instead. Contact us today to schedule a consultation at Chaney Dental in Prairie Village, KS. We would be delighted to help you achieve a brighter, more confident smile!