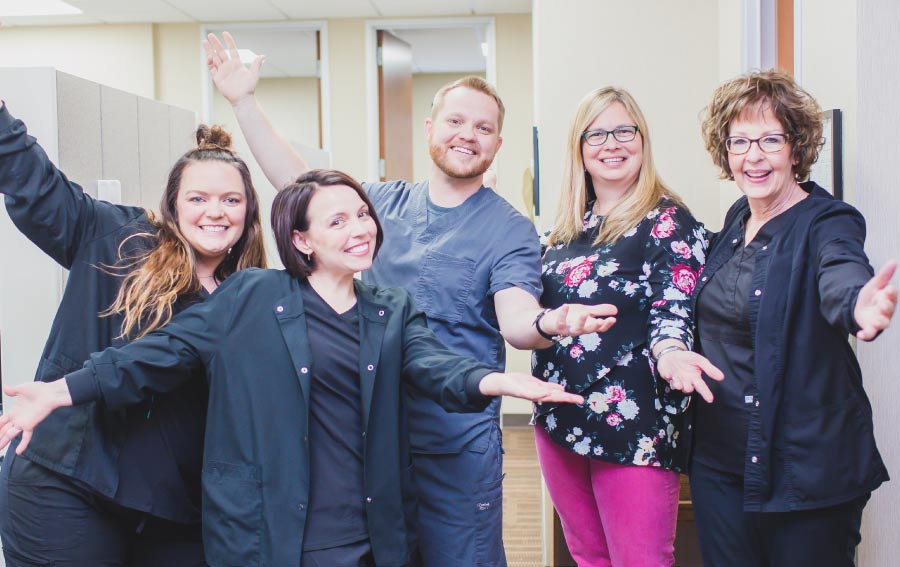 What Is a Dental Home?
Over 15 years ago, the American Academy of Pediatric Dentistry officially endorsed the concept of a patient-centered dental home. This enhanced health care model encourages a continuous relationship between a competent primary dentist and the patient.
Why a Dental Home?
A dental home is able to provide family-centered preventive care and anticipate oral care needs. It can provide guidance for patients from an early age. Ideally a dental home should be established for children by their first birthday. Having a dental home allows your family to develop a close relationship with their dental team over the years. Because of this, having one dental home improves the quality of care.
The Chaney Dental Team
Dr. Chaney and our team seek to establish long-term relationships with our patients. Chaney Dental is a family-centered dental office that provides care for patients of all ages, including children. We strive to create a warm, friendly environment that puts patients at ease. Dr. Chaney is a big proponent of good communication and patient education.
Comprehensive Dental Care
When you visit Chaney Dental, you'll have access to a full range of dental services, including same-day emergency care. Our preventive treatments include hygiene cleanings, dental sealants, fluoride treatments and oral cancer screenings. We also create custom mouthguards to protect against nighttime grinding and sports injuries. Treatments to restore your smile include tooth-colored fillings, root canals, dental implants, crowns and many types of dentures. We also perform oral surgery in-house when you need a tooth extraction. Finally, for our patients looking for a smile enhancement we offer teeth whitening, veneers and Invisalign®.
Chaney Dental Removes Financial Barriers
Our office strives to provide affordable quality dental care by accepting most dental insurance plans in addition to providing our own in-house dental membership plan for our uninsured patients.
Make Chaney Dental Your Dental Home
Chaney Dental's office is also equipped with the latest technology. If you need more reasons to make us your dental home, read our patient reviews! We'd love to welcome you to our dental family in Prairie Village, KS. You'll read on our home page that we don't just care for your smile—we care about YOU! Call today or click the contact link below.