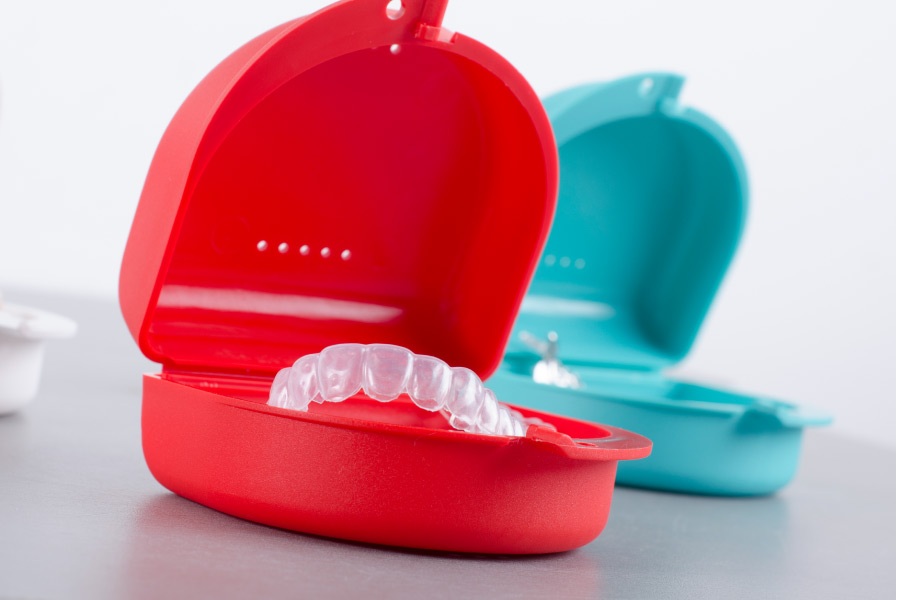 In some ways celebrities are just like you and me. They might be rich and famous but they still need cosmetic work on their teeth. Invisalign® is a popular choice among celebrities for straightening their smile. Let's see who has worn them.
1. Khloe Kardashian
Khloe is known for her reality TV series, "Keeping Up with the Kardashians." She was an adult when she decided that she wanted to straighten her teeth discreetly. Invisalign was the perfect option for her.
2. Justin Bieber
Singer Justin Bieber is also a famous Invisalign user. He used the removable aligners to fix dental crowding and give him a straight smile. He also created YouTube videos to talk about his experience and how much he liked them.
3. Katherine Heigl
Like many other brides looking forward to their wedding, actress Katherine Heigl wanted to look her best. She used Invisalign to fix her misaligned teeth and said in interviews that she was pleased with the results.
4. Tom Cruise
Tom Cruise used Invisalign and ceramic braces to correct his front teeth without using visible braces. Once his teeth were aligned he perfected his smile with dental veneers.
5. Gisele Bundchen
Gisele Bundchen was once the highest-paid supermodel in the world. At one point, her teeth started moving from their original position. Her appearance is essential to her work, so she used Invisalign to maintain an aligned smile.
6. Serena Williams
Serena Williams is one of the best tennis players in the world and she may also have the best teeth. She used Invisalign as a teenager and now has a fantastic smile.
7. Zac Efron
Zac Efron is another famous actor that has used Invisalign. He hasn't always had a perfect smile. He had misaligned teeth with gaps and used Invisalign to help correct his alignment.
8. Oprah Winfrey
Oprah Winfrey hasn't been open about her dental health, but she was spotted potentially wearing Invisalign during her talk show. Her well-known smile may be due to using invisible aligners.
9. Eva Longoria
Eva Longoria is an actress that also used Invisalign as an adult. She had some overlapping bottom teeth and had them straightened with Invisalign.
10. Zendaya Coleman
Before Zendaya was a famous actress and singer with an Emmy nomination, she was a child model and backup dancer. As a teenager, she wore Invisalign to get her teeth straightened. The results speak for themselves, and now she has a dazzling smile to go with her great voice.
Want Invisalign?
You don't have to be a celebrity to have a beautiful smile. Chaney Dental in Prairie Village, KS is pleased to offer Invisalign as a convenient option for our patients who want to improve their smile and dental health. The removable aligners make it easy to eat, drink and clean your teeth. Plus, the aligners are so clear that they are barely noticeable. If you are interested in getting Invisalign, contact us today to schedule an appointment to discuss your options.