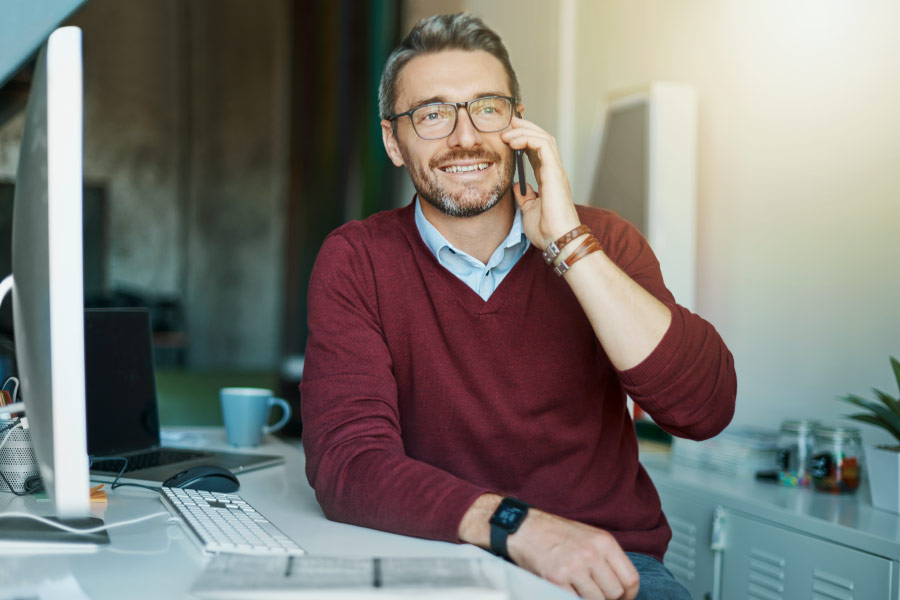 It can be tough to smile through each and every workday. We get it, the days often are long and stressful, and sometimes they can be a bit of a bore. But believe us, maintaining that smile is so worth it! Keep reading to find out why.
Confidence Is Key
What's the secret to success in the workplace? Hard work and confidence! While a sterling smile can't make you work harder, it will make you feel better about yourself! And when you have more confidence, you are more willing to move outside your comfort zone to gain new skills and accept challenges that will help you succeed. Plus, when you smile, people notice you.
Positive Attitude
Even if you're having a rough day at work, it's best to present a positive attitude. In the long run, this is what your supervisors will remember! The easiest way to show off that great attitude? Flash a smile regularly.
Smile Your Way to Happiness
Smiling actually makes you happier. You heard us right! Smiling releases serotonin, a neurotransmitter that boosts your mood, and also has immune benefits! So if you're not having a great day at work, turn it around with a smile!
Smiling From Home
A lot of us are not working from a traditional workplace these days due to the COVID-19 pandemic. That doesn't mean you should stop smiling! Be sure to flash your pearly whites on video so that your manager and coworkers will know that you're doing well and that you're grateful to be working. Looking disengaged from afar will not make a good impression.
Keep Your Smile Sparkling
Smile looking lackluster? Chaney Dental can help. It may be time for a professional cleaning, or you might need a little extra. Here at our Prairie Village, Kansas office, we have what you need to perfect your smile. Whether it's professional whitening, Invisalign, a restoration, or something else, we're here to advise! You can book your next visit by visiting our website, or by calling our office during our open hours.