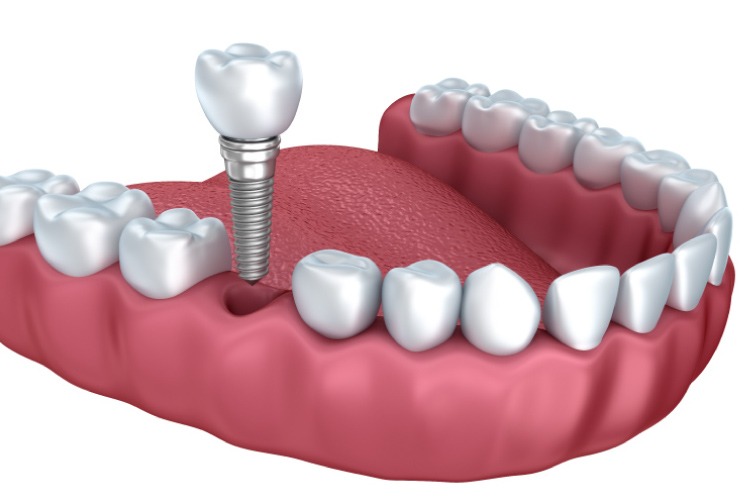 Say you're considering getting dental implants, but you're wondering how durable they actually are. After all, if you're going to invest your time and money into the procedure, you want to make sure it's worth it! At Chaney Dental, we totally understand and we think it's great that you're searching for all the facts before making an important decision for your dental health. Read on to learn more about the durability of dental implants.
What Are Dental Implants Made Of?
Dental implants are designed to be durable. They're composed of two main parts. The first part is the post which goes into your jawbone and acts like a tooth root. The second part is the restoration which goes on top of the post and looks like a natural tooth. Dental implant posts are made of titanium, titanium alloys, or zirconium. The restorations are often made of porcelain. Specifically talking about dental implant posts, these materials are biocompatible, which means they're not harmful to the human body. At the same time they are long-lasting and strong.
How Long Do Dental Implants Last?
The longevity of dental implants is a little tricky to say because it can vary from patient to patient. A number of factors affect their lifespan including how well you keep your teeth cleaned, how often you visit the dentist, and how much you do or don't grind your teeth. That being said, many dental implants last anywhere from 10 to 25 years! We think that certainly makes them worth the investment.
Dental Implants in Prairie Village
At Chaney Dental, we are proud providers of implant dentistry. We absolutely love seeing how much our patients' lives are transformed by reclaiming a full smile that's not only beautiful but also better for their health. If you're interested in getting dental implants, we'd love to bring you in for a one-on-one consultation with our expert team. Call us today or click the link below.