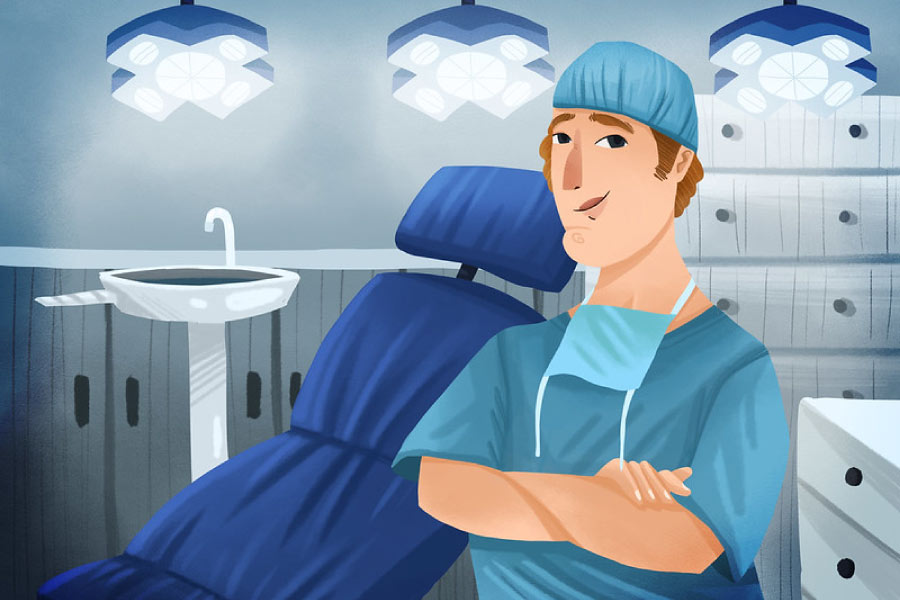 Are you looking for a new dental home? There are many factors to consider when choosing a dentist to take care of your oral health needs. We recommend asking any prospective dentists these five important questions to see if they are a good fit for your specific needs.
1. Does your office have amenities?
Many people feel nervous and uneasy when visiting the dentist. This is why checking out the office space and amenities is important. Try finding a dentist who has a warm, welcoming office environment with a range of amenities for you to enjoy, such as TVs in treatment rooms, complimentary snacks and drinks, soft blankets, and more. The more comfortable you feel at the dentist, the better your appointment will be. Chaney Dental offers a wide range of comforts for both adults and children!
2. Do you have flexible scheduling?
When it comes to fitting dental care into your schedule, time is of the essence. Look for dentists who have flexible scheduling options so that you don't have to wait months for an appointment. Some dentists will also offer block scheduling so that they can take care of your entire family in a single trip. Chaney Dental's friendly team will do all we can to make your dental visits as convenient as possible.
3. What type of services do you offer?
This question is critical for determining whether or not a dentist is a good fit for you. Pick a dentist who has a wide array of treatment options so that they can take care of all your dental needs under one roof! It's also important for them to have a broad range of experience so that they can most effectively diagnose and create a treatment plan. Chaney Dental has a wide range of treatment choices, including Invisalign®!
4. Do you offer sedation dentistry?
Sedation dentistry can make a big difference in your dental visits! Sedation dentistry is used to help with dental fear and anxiety as well as more complex treatments. With sedation dentistry, patients will feel completely relaxed and at ease during their appointments and have a more positive dental experience.
5. Do you have a variety of financial options?
After your treatment is complete, do you know what types of financial options your dentist accepts? This question should be one of the first things you ask! Some dentists have more financial options than others, which is why we recommend finding one that works with your insurance, financing needs, and more! Chaney Dental is an insurance friendly office with multiple financing options. We also offer an in-house dental membership plan that many patients feel is a better deal than dental insurance!
We Have the Right Answers at Chaney Dental
Looking for a great, trustworthy dentist in Prairie Village, KS? Chaney Dental is a high quality family dental office that's passionate about serving our community! Please contact us to schedule your consultation.